Staying active and embracing a healthy lifestyle is key to our physical and mental well-being. One effective way of achieving this is by weaving exercise into our daily schedule. Crafting a workout routine that perfectly aligns with your fitness level and goals can be a challenging task, particularly for beginners who are new to fitness. Luckily, free workout apps are plentiful and can offer bespoke programs tailored to your fitness journey. In this article, we explore how free applications can help you build a customized fitness routine that meets your specific needs.
If you're on the lookout for a bodyweight workout app that fits your needs, there are quite a few aspects you should take into account. Your choice must consider the kind of workout that appeals to you, your current fitness level, and your individual inclinations. Making a hasty choice can lead to demotivation, suboptimal training, and time squandering. Thus, it's essential to invest some time in investigating and locating an app that suits you perfectly.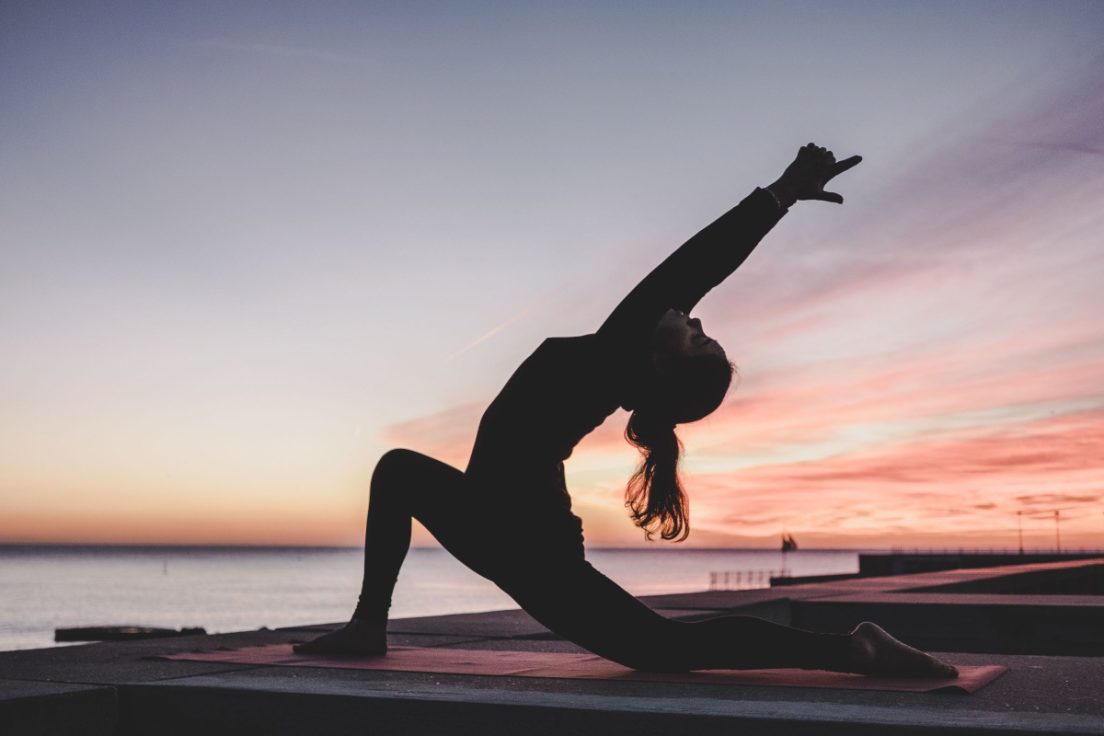 Here are a few pointers to aid you in selecting the ideal application:
Define your fitness goals: First, think about what you want to achieve through your training sessions. Do you want to gain muscle, shed some pounds, boost your stamina, or become more flexible? Opt for an app that aligns with your goals.
Evaluate the app's features: Look for an application that offers various workout options, catering to different fitness levels and schedules. Check if it includes features like progress tracking, personalized recommendations, and social support.
Check out reviews: Take some time to go through the reviews left by other users to determine if the app helped them meet their fitness goals. Don't just focus on positive reviews but also pay attention to negative ones to gain a complete understanding of the app's effectiveness.
We've made your search easier and selected two applications — one tailored for iPhone and the other for Android — that can assist you in devising and organizing your workout routine. These apps, namely, Workout Maker and My Workout Plan, will make personalized exercise regimens a breeze. The following paragraphs will guide you on how to utilize these apps to create a personalized workout plan and showcase their distinct features and benefits.
Get Fit with Workout Maker on iPhone
Say goodbye to generic workout routines and hello to a fully customizable fitness journey with Workout Maker! Whether you're keen on pumping iron, flowing through yoga poses, burning calories with cardio, or pushing your limits with CrossFit, this app gives you the flexibility to craft your own routine, featuring any exercises you desire. Plus, you can create as many unique training sessions as you want, adjusting specific elements such as time, reps, distance, weight, and rest intervals to suit your needs.
The app is a treasure trove of features that cater to your every fitness need! You have the option to choose from sets, supersets, and circuits and even schedule your workouts on your calendar. And that's not all — you can start your training sessions with the app's handy timer, which calls out your exercises, keeping you motivated and organized.
Are you struggling to choose the right exercises for your fitness goals? The application has got you covered with its auto-generate feature! Just enter your workout style, duration, and exercise criteria, and voila — the perfect training session is generated for you! The app also has a vast library of over 200 major exercises and stretches with pictures. You can sort them by body part, equipment, or type, making it easy to find the perfect exercise.
And for the ultimate accountability, the app's calendar feature lets you easily see how often you're working out and how many days you're missing. You can set up workout schedules, and the app will notify you when it's time to hit the gym. With all these features and more, your fitness journey just got a whole lot easier with this app!
Build the Perfect Training Session with My Workout Plan on Android
My Workout Plan is a free and modern application that simplifies the management of exercise routines. The app offers an extensive library of exercises complete with photos and instructions, enabling you to create a personalized routine with ease. Its user-friendly interface is also powerful, allowing you to customize exercises according to your specific needs.
This application has got your exercise preferences covered, no matter what your choice is — be it lifting weights or using non-weights, time-based or distance-based, pyramids, dropsets, or supersets. The app's routine feature is effortless to use and enables you to see exercises sorted by muscle group or order. You can also use the workout player to play and record your routines.
This app's workout player is a real game-changer, allowing you to continue training even when your phone is locked. Not only that, but you can also tailor the timer to set rest times between sets, exercises, and workouts. And wait, there's more! After every session, you can assess your progress with a comprehensive summary complete with valuable data.
Keeping an eye on your fitness progress is essential, and this app makes it a breeze with its workout history feature. Keeping track of your body metrics over time, such as muscle gain or weight loss, is effortless by referring to your workout history. With this app, you can effortlessly monitor your progress and see how far you've come on your fitness journey.
Are you feeling frustrated trying to come up with a workout routine that's a perfect fit for you? There is no need to worry. Free apps such as Workout Maker and My Workout Plan provide a range of features to make it a breeze to create and manage your very own personalized training session. You can bask in the advantages of auto-generated workouts, access to a vast collection of exercises, and workout players, to name a few.
Regardless of whether you're an iPhone or Android user, these apps have got your back in helping you construct the ultimate fitness plan that suits your particular needs. So why not take the first step towards achieving your fitness goals and download the app that speaks to you? With just a few taps on your smartphone, you'll be on your way to realizing your workout aspirations in no time.
CHECK OUT THESE HEALTHY APPS
12 Min Ski Workout Challenge PRO – Fit for slopes – Cristina Gheorghisan

$

0.99

Winter is coming! Get ready for the slopes with this awesome 12 MIn Workout Challenge! The Beginner ski workout aims to focus on overall body strength and stability while controlling movements to train muscles with correct technique. It allows the body to adjust safely in a slower motion and introduces balance along with proprioception into the physical routine which are essential skills to have when transitioning to a snowboard. Ski season's here and tons of resorts in the Rockies are loaded with snow, so it's time to dig out your snowpants and rally your friends to book your annual ski trip. But while he runs are surely ready, are you? Even if you work out daily, skiing for four or five days can be ultra taxing on your muscles. Trust us. To avoid injury and misery, take some time to prepare your body before your trip. If you don't already have a regular exercise routine, it's not too late to start one. Plus, knowing you're doing it in order to enjoy your ski holiday will help keep you motivated. Start at my Beginner's Corner for general information about getting started with exercise. If you already exercise, you may need to tweak your workouts to make them more effective. Build Your Endurance If you want to get your money's worth out of that expensive lift ticket, you'll need plenty of cardio endurance. Most of us hit the slopes and plan on skiing all day, even if it's been months or years since we last skied. By afternoon, you're so tired that your legs feel like jello, a prime time for injuries and accidents happen. To prepare your heart and body for long-term skiing, your cardio program should include: 3 to 5 days each week of your favorite activity. The best for skiing include running, the stairmaster, step aerobics, elliptical trainer and rollerblading. A variety of workouts at varying intensities lasting from 20 to 45 minutes. One long, slow workout each week for 60 or more minutes to condition your legs and lungs for long days of skiing. Below is a sample schedule of workouts: Workout 1: Interval training, such as this Elliptical Interval Workout, 20 to 40 minutes Workout 2: Medium-pace workout, 40 minutes - Cardio Medley Workout Workout 3: Short, intense workout, 20-30 minutes - Sprint Interval Workout Workout 4: Medium-pace workout, 45 minutes - Basic Endurance Workout Workout 5: Long, slow workout, 60+ minutes For cardio workout ideas, visit my Cardio Index. Build Your Strength What makes skiing such a great exercise is that is uses all of your muscle groups. However, some muscles are used more than others. Those are the ones you want to concentrate on when it comes to your strength workouts. Skiing involves: Quadriceps. Probably the most used muscle in skiing are the muscles of the quads. These muscles hold you in position as you ski and they also provide protection for your knees. Great exercises for the quads include squats and lunges. Hamstrings and Glutes. When skiing downhill, you typically hold your body in a flexed position -- meaning you're leaning forward from the hips. This requires great strength from your hamstrings and glutes as they help stabilize your body. Work your hams and glutes with deadlifts, one legged deadlifts, pull throughs, step ups and hamstring rolls. More hamstring and glute exercises. Inner and Outer Thighs. Your inner thighs work like crazy to keep your skis together. Your outer thighs keep your body stable and help you steer. Work these muscles with side lunges, sliding side lunges, inner thigh leg lifts, inner thigh squeezes, side step squats and leg lifts. Calves.